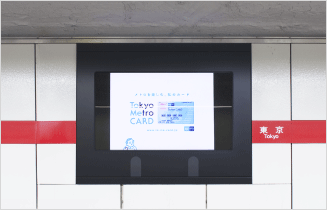 Digital Signage (M) Station Vision
Our hanging posters inside trains and wall posters inside subway stations, which receive a lot of attention because they are located in a subway, are used by many corporate clients. In addition, we make available a variety of other advertising media such as digital signage, etc. in trains and on platforms.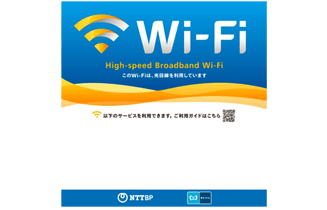 Wireless LAN Service Area
As an added benefit, wireless LAN services have been installed at 175 Tokyo Metro stations to further enhance customer convenience within the station premises.