As an outstanding corporate citizen, we actively work to ensure coexistence with regional society, to achieve growth of the Tokyo metropolitan area, and to contribute to international society.

Exchange with Local Communities
We conduct a variety of activities that contribute to the growth of areas along our rail lines and deepen communication with regional society. Examples include activities for cleaning and beautification of the region, activities for increasing understanding regarding our business activities, activities for supporting culture and art, and activities for supporting social welfare.

International Cooperation & International Exchange
We work to promote international cooperation and exchange by welcoming JICA (Japan International Cooperation Agency) trainees and subway personnel from other countries.

Subway Museum was built with a hope that more and more people, especially the younger generations of elementary and junior high school students, gain a better understanding of what a subway is. It is a museum designed for visitors to learn by participating through actually "seeing, touching and moving" things. Each display represents the history of the subway and its advancing technologies.
It is a place to acknowledge and enjoy new discoveries by seeing and experiencing from different angles of the subway – a service that is so closely connected to our daily lives.

We are an official sponsor of "KidZania Tokyo" having installed the "Subway" pavilion.
Children can work as a Train Driver, a Rolling Stock Engineer and a Track Maintenance Engineer. Please be sure to visit the "Subway" pavilion when you go to "KidZania Tokyo".

Posters Promoting Subway Etiquette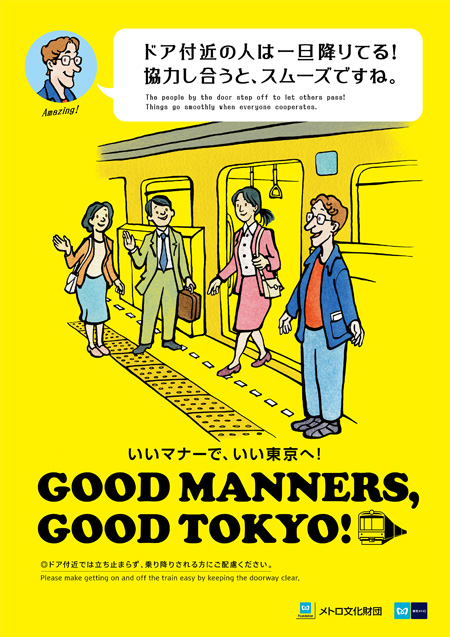 Since September 1974, we have been putting up etiquette posters and changing them monthly in order to raise awareness about subway etiquette as well as to provide our passengers with the most pleasant subway experience, September 1974.
Posters from previous years can be seen on the Metro Cultural Foundation website.